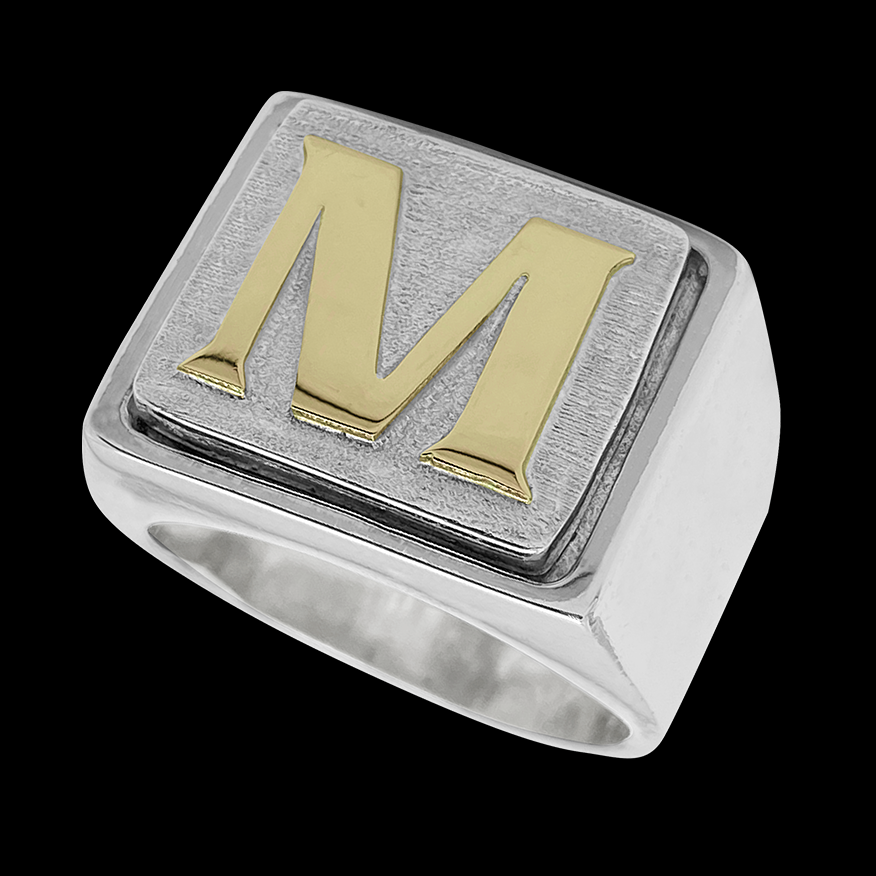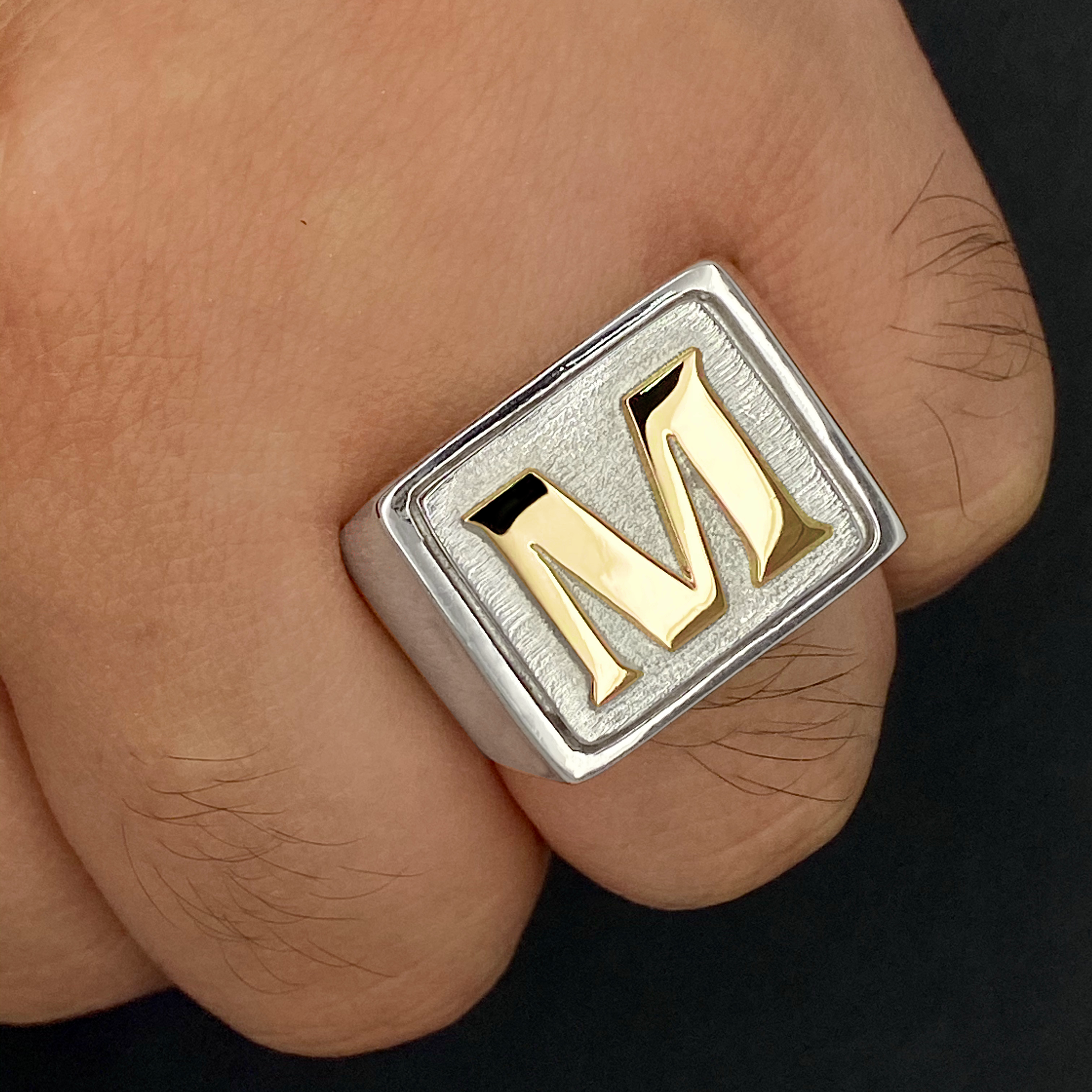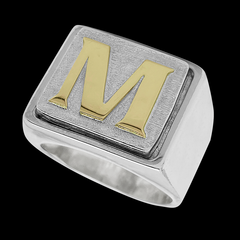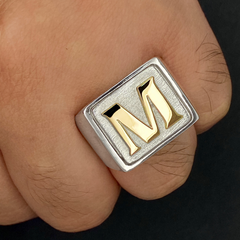 Anillo de Hombre Grande de Plata con Inicial de Oro/Men's Sterling Silver Ring with Gold Initial
Out of stock
Men's sterling silver 925 ring with your choice of 10KT or 14KT gold initial in a sleek initial design. The top view of the ring shows a 22x18mm rectangle with a raised surface and raised gold initial. This handcrafted ring is made by order and may take a few days to be ready.   
RING METAL


Metal de Anillo

925 Sterling Silver

Plata 925 

INITIAL METAL


Metal de Inicial


10KT Gold or 14KT Gold

Oro 10KT ó 14KT


Toda nuestra mercancía está 100% garantizada. Las joyas están estampadas con el kilataje del oro. Recomendamos usar un limpiador de joyas para mantener sus joyas como nuevas.
All of our merchandise is 100% guaranteed. All jewelry is stamped with the gold karat. We recommend to use jewelry cleaner to keep your jewelry as good as new.

THOUSANDS OF SHIPPINGS TO ALL US
100% SAFE 100% INSURED
When you think free shipping is the best, we got your free INSURED shipping! For higher ticketed items, you must sign and show ID for your protection. Please note, custom pieces or adjustments might take up to three weeks due to high demand. We understand you want to wear your custom piece, but masterpieces take longer to be crafted. Once you're piece is ready to ship, you will receive a notification with your tracking number. Don't forget to tag us on social media once you receive it!
Customer satisfaction is our number one priority. If for any reason you are dissatisfied, we will gladly issue an exchange, or JDG Jewelers store credit for items returned. We recommend to check all sizes, measurements and details to ensure you are selecting the piece that goes perfect with you.
Disclosure: If one or more items in your order has an extended ship date, your loan payment(s), including interest, may be due before the merchant ships all of the items. Please note that you may not receive a rebate of any interest that may have already accrued on an amount that later gets refunded.