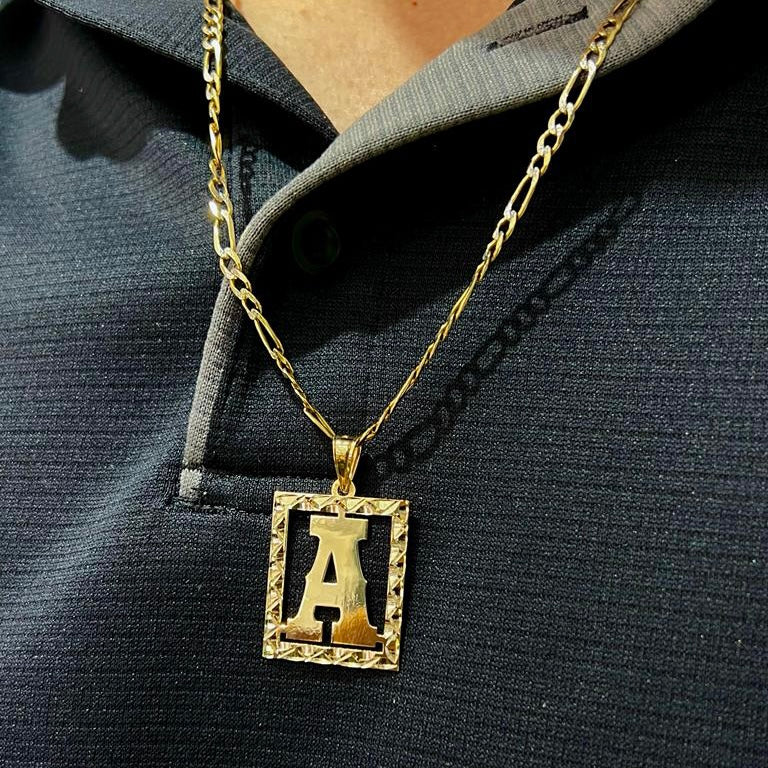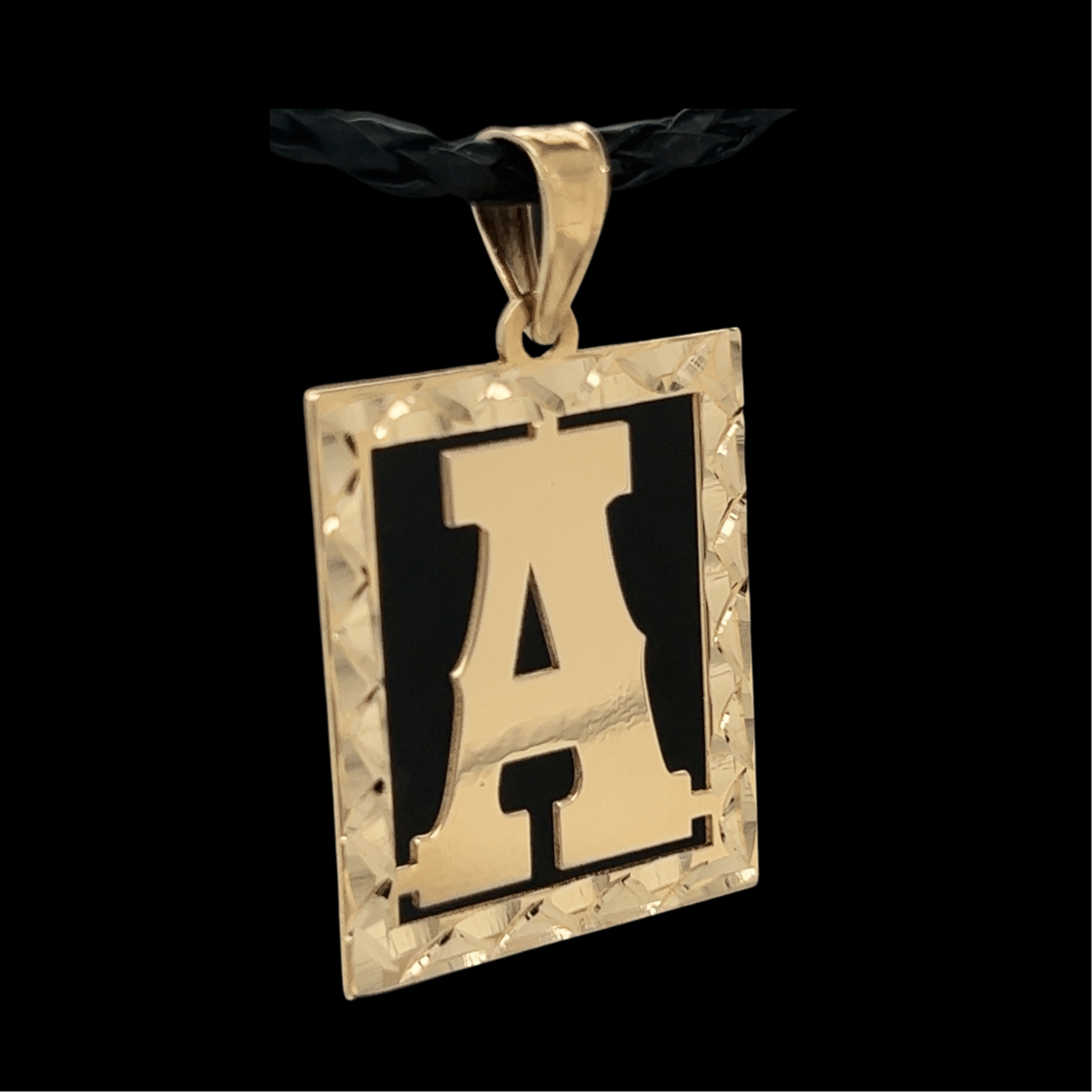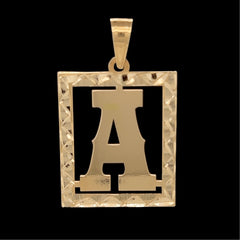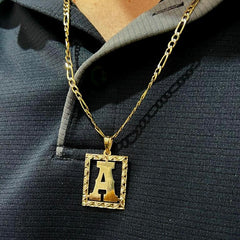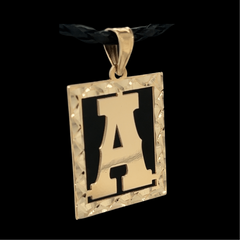 Dije De Inicial Oro 10KT /10KT Gold Initial Letter Pendant
$400.00
Out of stock
Personalize this 10KT gold pendant with your initial or a loved one's. This pendant measures about 7/8" x 1-1/8" and comes with a diamond cut border to add more shine. Estimated production time is 2-3 weeks for shipping. 
Personaliza este dije de oro 10KT con tu inicial o la inicial de una persona especial. Mide aproximado 7/8 x 1-1/8" y tiene la orilla con corte diamantado para un brillo adicional. Tiempo estimado de fabricacion es de 2-3 semanas para envios. 
GOLD QUALITY

Calidad de Oro

10KT Gold

Oro 10KT

SIZE

Medidas

23 x 28mm

7/8 x 1-1/8"
Chain not included. 
THOUSANDS OF SHIPPINGS TO ALL US
100% SAFE 100% INSURED
When you think free shipping is the best, we got your free INSURED shipping! For higher ticketed items, you must sign and show ID for your protection. Please note, custom pieces or adjustments might take up to three weeks due to high demand. We understand you want to wear your custom piece, but masterpieces take longer to be crafted. Once you're piece is ready to ship, you will receive a notification with your tracking number. Don't forget to tag us on social media once you receive it!
Customer satisfaction is our number one priority. If for any reason you are dissatisfied, we will gladly issue an exchange, or JDG Jewelers store credit for items returned. We recommend to check all sizes, measurements and details to ensure you are selecting the piece that goes perfect with you.
Disclosure: If one or more items in your order has an extended ship date, your loan payment(s), including interest, may be due before the merchant ships all of the items. Please note that you may not receive a rebate of any interest that may have already accrued on an amount that later gets refunded.